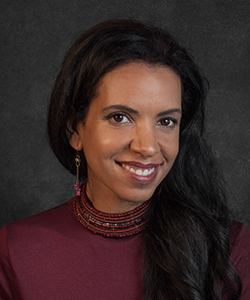 Book Signing Event
Spring will introduce her new book,
A Fierce Heart: Finding Strength, Courage and Wisdom in Any Moment,
on Thursday, Nov 9, from
7 to 8 pm at Subterranean Books in the Delmar Loop, 6275 Delmar Blvd, 63130.
This event is free and open to the public.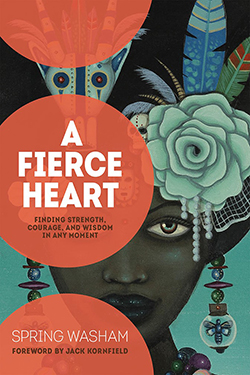 Love is the Answer
A Metta Meditation Retreat with Spring Washam
November 10-12, 2017
Non-Residential Retreat
Forest Park Visitor Center - St Louis, MO
The retreat will be held in the Learning Lab, which has a concrete floor. Chairs will be provided, but if you prefer to sit on the floor, please bring your own cushion and padding.
Friday — 6:00 pm to 7:45 pm
Sat — 9:00 am to 5:00 pm (Please bring a bag lunch. Sorry, no refrigeration will be available.)
Sun — 9:00 am to 1:00 pm
Registration now open. Closes November 3.
Full Weekend:  $60 Actual | $90 Supporter
Friday Night Only: $5
Saturday and Sunday Only: $55 Actual | $90 Supporter 
Click here for our pricing policy.
If you need financial assistance, please see  our scholarship policy before registering.

---
The Buddha once said, "We can look the whole world over and find no one more deserving of our love and kindness than ourselves." Metta practice protects the mind from falling into habitual patterns of reactivity that undermine our sincerest intentions to be happy. Also referred to as a mind liberating practice, it can awaken powerful healing energies that brighten and lift the mind to increasing levels of joy and clarity. Our greatest and most challenging task on the spiritual path is to learn to love and accept ourselves in every moment. Self-hatred, inner aggression and self-criticism are rooted in a mind that is confused and suffering. When we really love and honor ourselves there are no more questions.
This is an excellent weekend retreat for all those who feel energetically stuck in the past and are unable to break free and move forward. In this retreat we will focus on Metta practice, self-compassion and forgiveness in order to let go. 
---
To assure everyone has a safe and wholesome retreat, we ask each retreatant to honor The Five Precepts throughout the retreat.
Read more about The Five Precepts here.
For retreat etiquette click here.
For location information click here.
For more information, contact us or call Carl Wingo at 573-449-1307.