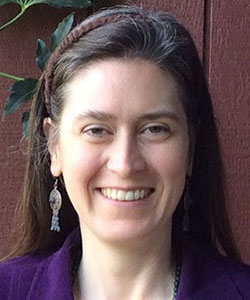 The Awakened Heart of Practice: Metta, Compassion, Joy, & Equanimity with Heather Sundberg

Mercy Conference and Retreat Center
Tuesday, April 17, 4:00 p.m. - Sunday, April 22, 1 p.m.
Registration is open and closes on April 1 at 6pm.
Actual Cost $725 | Minimum $650 | Reduced $675 | Supporter $750 | Sponsor $775| Benefactor $825
Click here for our pricing policy.
If you need financial assistance, please see  our scholarship policy before registering.
Prerequisite: One retreat (at least a weekend, residential or non-residential) in mindfulness practice, or one several-week class series in mindfulness practice—or with permission of the teacher.
---
Through the journey of this retreat we will cultivate & celebrate the beautiful qualities of heart –Lovingkindness, Compassion, Joy & Equanimity.  Called the Divine Abodes, they are places we long to live from, and in fact we do live from when we are not startled, angry or confused.  Imagine developing an internal environment in which the heart orients towards friendliness, caring, gratitude and a non-reactive balance – this is the amazing invitation of developing Heart Practices!
As part of the journey of developing the wise heart:
we will learn traditional & creative methods to develop these heart practices.
we will become intimate with the cycles of purification and other 'near misses' of these awakened heart qualities, as well as learning the 'antidotes' to support maturity of heart.
we will ground the entire experience in embodied presence.
we will explore how these qualities support less reactivity & an engaged response in the circumstances of our lives & the world.
This retreat will be held in the supportive tone of Noble Silence, with daily instructions and guided practice on qualities of the awakening heart (lovingkindness, compassion, joy and equanimity). The retreat will include group check ins and sign up individual check-ins with the teacher to support practice.  Optional simple Qi Gong movement practice will also be offered, as an expression of joyful embodiment.
---
To assure everyone has a safe and wholesome retreat, we ask each retreatant to honor The Five Precepts throughout the retreat.
Read more about The Five Precepts here.
For general retreat culture and etiquette click here.
For location information click here.
For more information read our FAQ, contact us or call Phil Jones at 573-673-6713.